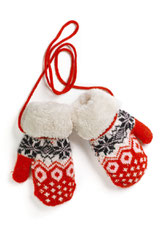 Hello mummies & daddies!
It's getting colder so...
a) I will be sending all the spare clothes home tomorrow so that you can send a warmer set on Monday. Please don't forget to do so!
b) As from Monday, kids need to keep a fleece in the school. Please send one asap, and don't forget to write your child's name on it. Fleeces go home on Friday and come back on Monday.
c) If you want your child to wear a hat,  a scarf and/or gloves, please remember to write your child's name on all of these articles and it may be a good idea to  join your child's gloves with a ribbon.
Thanks, Miss P.