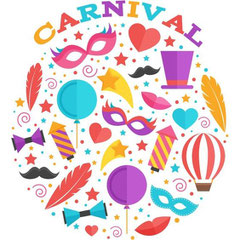 Hello mummies & daddies!
Please remember that next week we are celebrating Carnival. Your child will need to bring the following items:
Monday: nothing
Tuesday: a funny hat
Wednesday: a funny bow tie
Thursday: both the funny hat and the funny bow tie
Friday: carnival costume of their choice (please make sure they can go to the toilet on their own!)
Thanks, Miss P.