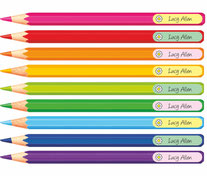 Hello mummies & daddies!
The kids are taking their new coloured pencils home to write their names or numbers on each one of them. Please take this opportunity to talk about the importance of looking after our things and making sure everything is in my pencil case when I finish working. 
The pencils should come back to school on MONDAY.
Thanks! Miss P.